Our mission

Most users use their smartwatch as a user inferface for their smartphone only. To make your smartwatch really deserves its name, we develop software whose entire functionality is available on your wrist. Regardless of any connection to your smartphone.
We focus on developing software for Samsung Gear smartwatches (Gear Sport, Gear S3, Gear Watch, Watch Active & Watch Active 2).

All apps and widgets can be downloaded in the Samsung Galaxy Store (within your Samsung Gear app on your smartphone).

For watch faces we are offering a full service incl. publishing, update and user support within Samsung App-Store for merchandising and marketing.
An Apple Watch version is possible, of course.
Homepage_Startpage_Slider_Page_1
Homepage_Startpage_Slider_Page_2
Homepage_Startpage_Slider_Page_3
Homepage_Startpage_Slider_Page_4
Homepage_Startpage_Slider_Page_5
Homepage_Startpage_Slider_Page_6

Product Overview
SWrsit Watch Collection – Based on Our SWrist Watch technology we provide multiple theme watch faces
e.g. Love, Fall, Chrismas, Halloween, Beaches, Dogs, Cats, Dolphins, Flowers, Mountains, Zodiac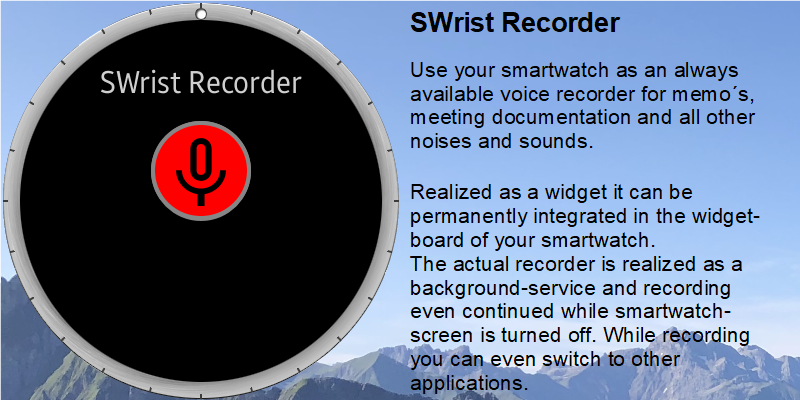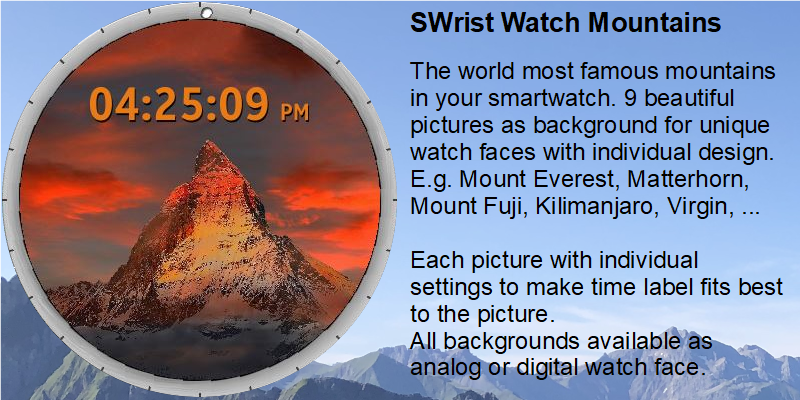 SWrist_Activity_Logger_StoreInfo_1
SWrist_Recorder_StoreInfo_1
SWrist_Battery_StoreInfo_1
SWrist_Battery_Car_Edition_StoreInfo_1
SWrist_Battery_Sport_Edition_StoreInfo_1
SWrist_Steps_Car_Edition_StoreInfo_1
SWrist_Steps_Sport_Edition_StoreInfo_1
SWrist_Watch_Love_StoreInfo_3
SWrist_Watch_Fall_StoreInfo_3
SWrist_Watch_Halloween_StoreInfo_1
SWrist_Watch_Dogs_StoreInfo1
SWrist_Watch_Cats_StoreInfo_1
SWrist_Watch_Dolphin_StoreInfo_1
SWrist_Watch_Flowers_StoreInfo_1
SWrist_Watch_Mountains_StoreInfo_1
SWrist_Watch_Zodiac_StoreInfo_1